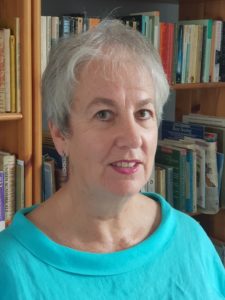 I am a funeral celebrant, providing non-religious, personalised funeral ceremonies in West Suffolk and surrounding areas.

A funeral is an important rite of passage and it fulfils our human need to say goodbye.No matter the circumstances I believe that all lives lived should be remembered and a non-religious funeral ceremony can be a truly respectful acknowledgement.

I believe that the focus of a funeral ceremony is telling the story and honouring the life of the person who has died. When you are in the middle of arranging the funeral for a loved one you may find it too difficult to speak at such an occasion and I can be the conduit for your words. You need to feel confident that the person you choose to conduct the ceremony will have the right qualities and skills to tell the story and celebrate the life of the person you mourn. I would provide reassurance and support you throughout the planning of, and the ceremony itself.

Just as each human being is unique each ceremony is unique and I would make a presentation copy of the ceremony script for you to keep.


Testimonials:
Receiving affirmation that I am able to provide the ceremony that families want is very encouraging.
I share some bona fide feedback on the testimonials page.